Mardi Gras in New Orleans is one of the most notorious occurrences, and is truly unlike anything you'll ever experience.
From the food to the people, the parade and festivities – there's truly something for everyone. And did we mention the booze? It's one of the best times you'll ever have in the south, and we're here to help you survive it!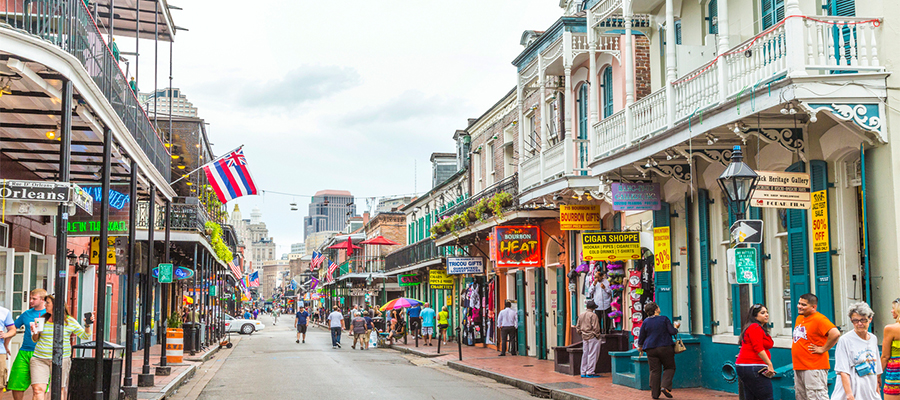 Tip #1. Pace yourself.
– Remember: this is a marathon, not a sprint. Slow and steady wins the race!  Don't be that friend who wakes up and does 5 shots back to back, then spends the rest of the day with her underwear on backwards and vomit on her shirt while she's hugging a lamppost. Stay classy. This is especially necessary because you'll be drinking all weekend long.
Tip #2. Plan ahead!
– DON'T SLEEP IN YOUR CAR!  There's nothing wrong with sleeping in your car if you're too drunk to drive home or to your hotel.  However, when we say "don't sleep in your car" we mean book your hotel early!  Honeyyyy, don't think that you'll get there and be able to find a room last minute, because the best you'll find will be miles away and about 6 times as expensive as usual. #LastMinuteSurges. If you need help finding a hotel, be sure to check out
www.gayborhood.com
 !
Tip #3. Don't go hungry.
– EAT! We know you're probably saying to yourself: "Why are you telling me to eat? I know that already!" But you really don't.  When we say eat, we simply mean dive into the New Orleans food culture – because you won't regret it.  It's a dining experience that nothing you won't get anywhere else. The renowned chefs cook from the soul and treat you like family when inside their establishments.  So, get yourself to that dodgy hole in the wall, because you'll walk in scared abut walk out full, happy, and probably with some new Facebook friends.
Tip #4. Remain respectful.
–  It would be kind of you and your entourage to remember that this isn't just an event that drunk college kids and adults attend – it's also a place for families and children to enjoy – so try not to be a drunken, scally-wag, foul-mouthed pirate on every street corner.
Tip #5. Don't wander.
– Stick with your group of friends and never go anywhere alone, especially down those mysterious dark alleyways. It's not that we don't trust the other attendees of Mardi Gras, but there are always those few people that take total advantage of a situation, whether it's to pick-pocket, harass, or just be too drunk to handle. Don't think because you're 3 hurricanes and a fish bowl in that you're a superhero…because you're truly just a life-size Gumby. Stick with your friends and make it home in one piece.
Tip #6. Don't be shy!
–  Mardi Gras wouldn't be Mardi Gras without an obnoxious collection of beads and free swag by the end of the weekend. We encourage you to not be scared of shaking a lil something something for beads and other parade freebies, because it's really all part of the fun.
Tip #7. Make good clothing decisions.
–  We would highly recommend wearing a good and comfortable pair of shoes that you don't plan on wearing again. Mardi Gras is a hot, rainy, cold (basically you'll never know what you're gonna get out of the weather), and constantly-on-your-feet kind of event, and if you decide on something like heels or wedges, you can kiss comfort and stability goodbye. You'll also probably sprain your ankle, so don't do that.
Tip #8. Live a little.
–  One rule: HAVE FUN! It's a crazy party and possibly one of the best trips you'll ever take, so enjoy yourself and don't say no (unless it's illegal, in which case make sure no one's watching. Kidding!).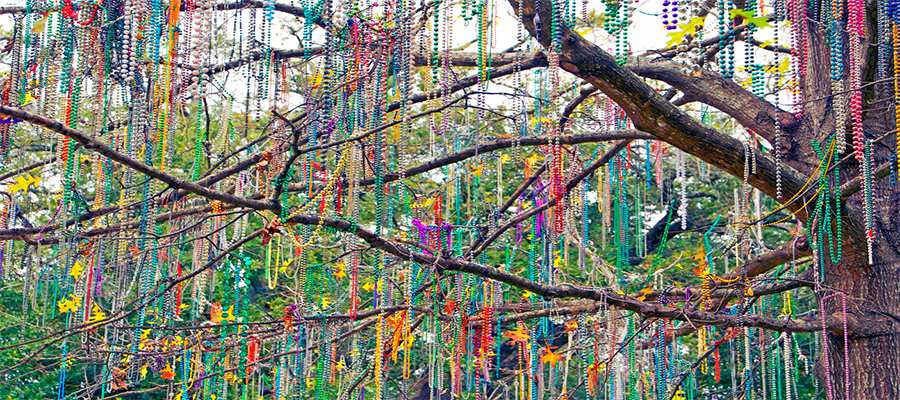 Until next time
XoXo